American Express US Open Tennis
Due to their longstanding sponsorship, American Express has an unmissable presence at the US Open. With one of the largest on-site footprints and media takeovers they engage attendees at multiple parts of the experience, from the subway station advertising to Card Member lounges.
In 2015, this camaign f
eatured tennis stars Maria Sharapova, John Isner, and Monica Puig, celebrating American Express' relationship with the US Open by highlighting individual players' hurdles and triumphs on their journey to the tournament.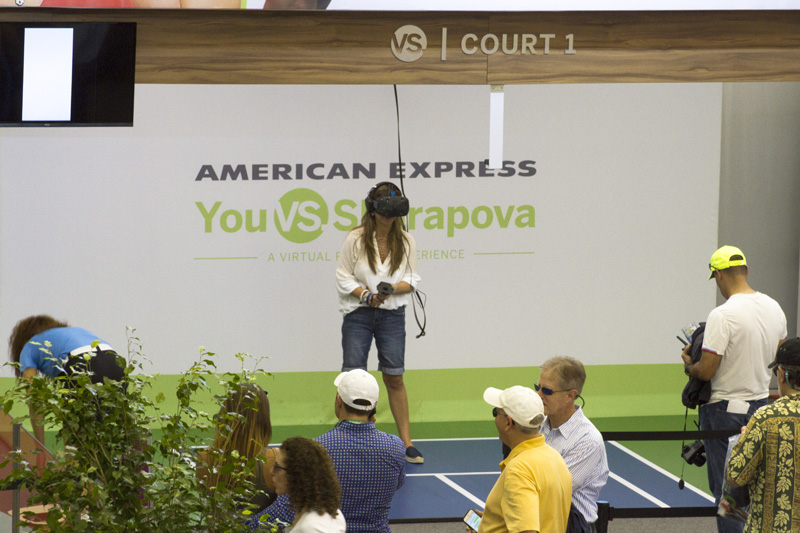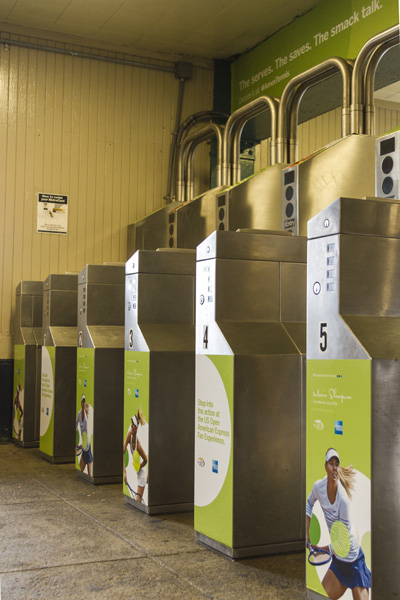 Inside the American Express Fan Experience, attendees could test their skills against Maria Sharapova in a world's first virtual reality experience. Visitors were challenged to see if they could return Maria Sharapova's serve in a fully immersive activation using HTC Valve technology (the company's first consumer facing experience). Produced in partnership with ReelFX, the virtual reality game garnered huge impressions before launch and has continued to wow media and attendees alike since debuting at the tournament.
The Fan Experience also featured American Express' Fan Court, where tennis fans could play against legends and participate in coaching sessions on a USTA practice court. Programming throughout the day featured
Playsight
technology and an opportunity for fans of all ages to pick up a racquet and play - the only court at the Open available for all to step onto. Overlooking the Fan Court, Card Members could relax in the lounge, in a reconfigured design offering comfortable seating and the best views in the house.
Around the National Tennis Center American Express' satellite booths provided areas for guest information and distribution of the ever-popular radios, allowing Card Members to receive match commentary from anywhere on the grounds.
With a larger footprint and more assets than ever before, American Express dominated the 2015 US Open and set new standards for the future of sponsorship opportunities and fan engagement.
Creative direction led by Chelsea, who oversaw the design team at Momentum Worldwide. Production by Momentum Worldwide. Photography by
Marie Roberts
.